我的梦想英语演讲稿6篇
  演讲稿是作为在特定的情境中供口语表达使用的文稿。随着社会不断地进步,演讲稿在演讲中起到的作用越来越大,怎么写演讲稿才能避免踩雷呢?下面是小编收集整理的我的梦想英语演讲稿,欢迎阅读与收藏。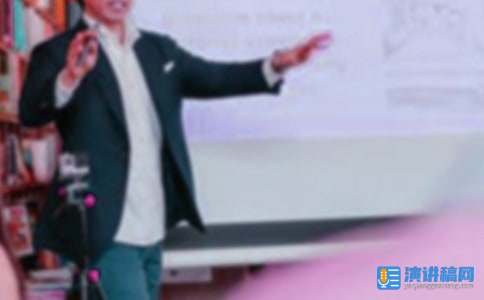 我的梦想英语演讲稿1
  参赛学校:xxxx
  参赛学生:xxx
  指导老师:xxx
  mydream
  if, say, ideal is a boat to successful, so, ill take good rudder.
  翻译:
  我的梦想
  各位老师们上午好,我很高兴能参加这次比赛。我的名字叫冷凌萱,今年我12岁了。我是来自横路中心完小六年级一班。现在我将开始我的演讲《我的梦想》。
  每个人都有自己的梦想,有些人想成为医生有些人想成为作家家。但是我的梦想是成为一个老师。因为我钦佩老师。老师在学校不能教我们很多东西,但是他们尽他们最大的努力去教我们怎么学习。由于他们我们学到了很多知识。并且同时我们学到了怎样去过一个幸福的生活。他们花大部分的时间在他们的学生身上。他们在我心里是最好的。
  我知道我的梦想实现不是那么容易。 张海迪阿姨有次说过:"每个人的生活是一艘船,理想就是船帆。"假如说理想是驶向成功的'船,我将要掌好船舵。
  所以从现在开始我将更努力的学习。我相信我的梦想总有一天将会实现。我的演讲结束,谢谢您们的聆听。
我的梦想英语演讲稿2
  Good afternoon everyone:
  My name is Yu Xiao Feng. I'm twelve years old,I'm from Zhongba Primary School.
  Everyone has a dream,Now I'll talk about my dream,What is my dream? I often ask myself.
  Now I am a young girl with a new dream——to be a doctor. I want to be a famous doctor, helping the sick and saving their lives. Why has my dream changed? Well, at the age of 11 I was ill, badly ill. I had to leave both my school and my friends and go to the hospital. Every day I suffered the troubles caused by this illness.
  I also saw some people who were suffering . I made up my mind to become a doctor, so that I can help the sick people and cure them of their diseases.
  I want to try my best to help the poor treat an illness. I want to let them have an opportunity to receive excel-lent treatments for their illnesses without having to pay much or any money.
  I'll do every bit to cure the incurable. I hope to see a world, where there is no fatal diseases. I'm confident that through the joint efforts of you and me, man will put an end to his bodily sufferings and this dream of mine will one day be brought into reality.
我的梦想英语演讲稿3
  Good morning teachers .Today I'm very happy to make a speech here .My name is Lenglinxuan I'm 12. I come from Class 1 Grade 6 of Henglu Primary School. Now I'll start my speech my dream.
  Everyone has his own dream. Some want to be doctors. Others hope to be writes. But my dream is to become a teacher. Because I admire teachers .Teachers can not teach us many things at school, but they do their best to teach us how to learn. Thanks to them, we learn knowledge. And at the same time, we learn how to live a happy life. They spend most time on their students. They are great in my heart.
  I know it is not easy to make my dream come true. Zhang haidi aunt once said: "everyone's life is a boat, and ideal is the boat sails."
  If, say, ideal is a boat to successful, so, I'll take good rudder.
  From now on I decide to study harder. I'm sure my dream will come true. My speech is over .thank you for listening.
我的梦想英语演讲稿4
  hello everyone! it is
  my great pleasure to share my dream with you today.
  my dream is to become a teacher.
  you know being a teacher is a thing that is very valuable and very interesting. i suggest that it must be a great fun to be with children all the day. and if i am a teacher, i can teach my students a lot of knowledge. they might become stronger and cleverer because of me. that is a very contented feeling.
  china is a developing country. chinese are not that excellent in their intellegent. so teachers in china might be very very important. they can provide the society with a lot of successful people, and make china a better place.
  do you think that i have a good dream? i will work hard to make my dream become true!
  thanks.
我的梦想英语演讲稿5
  When I was a naughty boy, may be because of theinfluence of the film."Xiao Bing Zhang Ga",my dreamwas to be a soldier just like Zhang Ga. I thought if Iwas a soldier, I should be able to swim, dive andclimb trees as he did. It seemed to be verywonderful. So I began to learn swimming, diving andclimbing trees. I practiced every day and finally Icould do them well. But when I entered junior highschool and had the military training. I suddenlyfound that being a soldier was very difficult and Iwasn't strong enough to bear it . I had to give mydream up.
  But I wasn't discouraged, and I had new aim, which was to be a postman, or rather to bea newspaper boy. As a newspaper boy. I could speed along streets on a bike and thrownewspapers onto every porch. That's also very cool. So I started learning to ride a bicycle.After the everyday practice, I could go very fast by bicycle. But to my disappointment, the jobwhich I wanted only existed in western counties not in China, because there was no porch inChina. And Chinese postmen had to stuff very thick newspapers into very small mailboxes fromvery narrow entrances. The job was far from what I had expected. So once again my dream fellthrough.
  Perhaps you have had the same experience as I and most of your dreams haven't cometrue yet. But I think it doesn't matter, because if you have a dream, you'll make many effortsto realize it. This course is really important. If I hadn't dreamt of being a soldier or anewspaper boy. I wouldn't have learned to swim, to dive, to climb trees or to ride a bicycle.Even if our dream can't come true, you'll learn much from the efforts you have made. Sowhat I want to tell us is that dream helps us to grow up and teaches us how to control ourlives . It is dream that gives us power and makes our lives colorful.
我的梦想英语演讲稿6
  Good morning everyone!
  I am very glad to make a speech here! This time, I'd like to talk something about my dream.
  One day I want to grow up to be an actress. I want to be famous as can be. To be known thought out the world and to be love. To be an actress there are greater chance of meeting others famous people, going to their party and wearing fancy clothes, getting to be watch on screen. having own movies, tv show, comecial, clothing labe and so much more. Everthing is going to be about me when I be come an actress. So I want to be an actress to be famous and loveable as can be.
  Thank you!
【我的梦想英语演讲稿6篇】相关文章: