中学生英语演讲稿(合集4篇)
  演讲稿可以起到整理演讲者的思路、提示演讲的内容、限定演讲的速度的作用。在生活中,演讲稿对我们的作用越来越大,那么一般演讲稿是怎么写的呢?以下是小编为大家整理的中学生英语演讲稿,欢迎阅读,希望大家能够喜欢。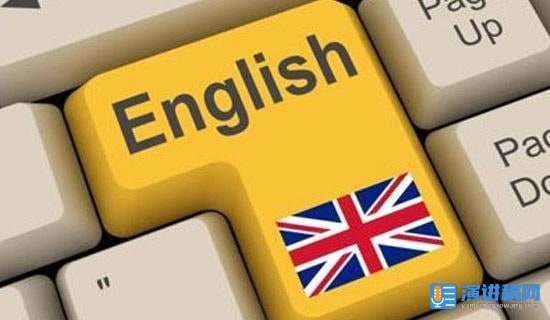 中学生英语演讲稿1
  Good morning, my dear teachers and friends! My name is Li Bingke, from class four O five. Today, I am very happy to be here. My topic is "Our School".
  My dear friends, welcome to our school! My school is very beautiful! It has a big playground. We can play and do some sports there. Near the playground, there is a garden. Many trees and flowers are there. So the air is very clean and we can hear birds singing in the trees. It is so wonderful. Our teaching buildings are around the garden and look like our teachers' arms to welcome us. We can draw pictures in the art room on the first floor and read story-books in the library on the second floor. My classroom is on the third floor. It is clean and bright. We like to study in it. The computer room is on the fifth floor. We can sing and dance in the music room on the sixth floor. What a lot of fun! We can have lunch in the canteen near Defang Teaching Building.
  In our school, our teachers work hard and help us with our lessons. We study hard and listen to teachers carefully. After class, our teachers play with us and we feel very happy.
  Our school is so nice and our teachers are so kind. We all love them. Dear friends, do you like them?
  That's all. Thanks!
中学生英语演讲稿2
  大家好!今天我演讲的题目是:如何提高我们的英文。说真的,我非常高兴在这里说一说关于学英语的事情,尽管我只是英语的初学者。
  大家都知道,英语是一门国际性的语言,尤其是中国已加入了wto,学英语对我们来说是格外必要的`。但是你可能会问:"如何才能提高我们的英语呢?"那好,接下来我便给大家说一说提高英语的捷径。
  首先,你应确信你已在发音技巧和语音方面下了很多功夫。否则,你将会闹出很多笑话。例如"我可以借一下你的自行车吗?"而你说成"我可以借一下你的后背吗?""请递给我那个箱子"而由于你的错误发音,竟说成"请给我一个吻吧。"很显然,在这两个句子中你读错了"自行车"和"盒子"这两个词,而对方也就自然误解了你的意思。另外,语调的不同也可表达着不同的感情,举个例子:伦敦桥塌了!伦敦桥塌了!我的夫人!(声音高昂,表示高兴)伦敦桥塌了!伦敦桥塌了!我的夫人!(声音低沉,表示悲伤)
  原文来源: 英语演讲稿范文:初中学生英语演讲稿
  其次,大家都知道:熟能生巧。当你在说英语时不要怕犯错误。一方面,没有人会不犯错误的。另一方面你可以从错误中总结教训,所以千万不要害羞,脸皮厚一点地大声说出来!
  最后,为了能够达到成功的顶峰,我们必须要有耐心。无论怎么说,学英语总是要花费时间的,所以你必须要有足够的勇气和一颗"永不言败"的心。要牢牢地记住这句名言"罗马不是一天造成的!"
  小知识提示:英语演讲稿的结构分开头、主体、结尾三个部分,其结构原则与一般文章的结构原则大致一样。
中学生英语演讲稿3
  Our new president Xi Jinping came up with the dream of the Chinese nation's rejuvenation on December 29, 20xx. He said: the Chinese dream is a dream of national strength prosperity and people's happiness. Our people have an ardent love for life. They wish to have better education, more stable s, more income, greater social security , better medical and health care, improved housing conditions and better environment,They want their children to grow well, have ideal s and lead a more enjoyable life. To meet their desire for a happy life is our mission."
  He also expounded his views of realizing our great dream. He said: To realize the dream, China must take the road of socialism with Chinese characteristics. The country must also foster the Chinese spirit,in which patriotism and the spirit of reform and innovation play a core role, and unite 1.3 billion people of all ethnicities into a great source of strength.
  I always ask myself what can I do for our great Chinese dream ? As we all know that the wiser the youths are ,the wiser the nation will be;the wealthier the youths are ,the wealthier the nation will be;the stronger the youths are ,the stronger the nation will be. Here the word wealthy means: enriching our knowledge reserve. As a new generation of science, every one here shouldering the great historical mission of making china powerful and strong. You may say that this may exaggerate our role, but I want to say you are wrong. If I am a little screw our great dream may be a multifunction and complex machine. Through this example I just want to say I am very tiny but I am indispensable .
  President Xi also said: We must make persistent efforts, press ahead with indomitable will, continue to push forward the great cause of socialism with Chinese characteristics, and strive to achieve the Chinese dream of great rejuvenation of the Chinese nation.We are closer than in any other time of history to the goal of rejuvenating the Chinese nation. We are more confident and capable of achieving this goal than in any other period of history," ".""
  I believe that as long as all of our university students unite together and perform our own functions that study hard in school and work hard after we graduating from university . we must be able to achieve our great dream meanwhile enrich ourselves unwittingly! lets us unite together to realize Chinese nation's great rejuvenation to struggle!
中学生英语演讲稿4
  A little frog wakes up in the morning. He can't find his toy, he is crying.
  A fish hears and comes. He asks, "Why are you crying?" The frog answers, "I lost my toy." "What is your toy?" "I don't know its name, but it's round and yellow." The fish says, "I know, I know." Quickly, he comes back with a yellow leaf. "No, no,That's not my toy." The frog still cries.
  A dog is coming, "A round and yellow thing is on the playground. That must be your toy." The frog sees, that is not his toy, too. It's a yellow ball.
  A squirrel is running with a pine nut. But that's not the frog's toy.
  It's dark. The frog is very sad. He doesn't find his toy. He cries again. The moon is rising in the sky. The shadow of the moon is on the pond. "Oh! My toy! I found my toy!"
  The frog jumps happily.
【中学生英语演讲稿(合集4篇)】相关文章:
1.中学生英语演讲稿
3.中学生英语演讲稿
4.中学生英语演讲稿
5.中学生英语演讲稿